Elysian Fields |

Music Video for

Dispossessed
____________________________________________________________________
[interview/story from Spirit & Flesh Magazine].
In classical Greek mythology, Elysian Fields was known as the final resting place for the souls of the virtuous and heroic. Founded in 1995 by co-composers Jennifer Charles (vocals, instruments) and Oren Bloedow (guitar), Elysian Fields is an American art rock or "noir rock" band from Brooklyn, New York. Elysian Fields is "as sensual as a sleepwalker's wet dream" writes Nick Kent, author of The Dark Stuff.
After being recommended by a mutual friend, Jennifer Charles approached me via Instagram about making a video for Elysian Field's song 'Dispossessed'. I was immediately attracted to vocal delivery and overall musical derangement. The hysterically sublime lyrics opened up a multitude of visual possibilities for me, swinging between inertia, vertigo, confidence, despondence…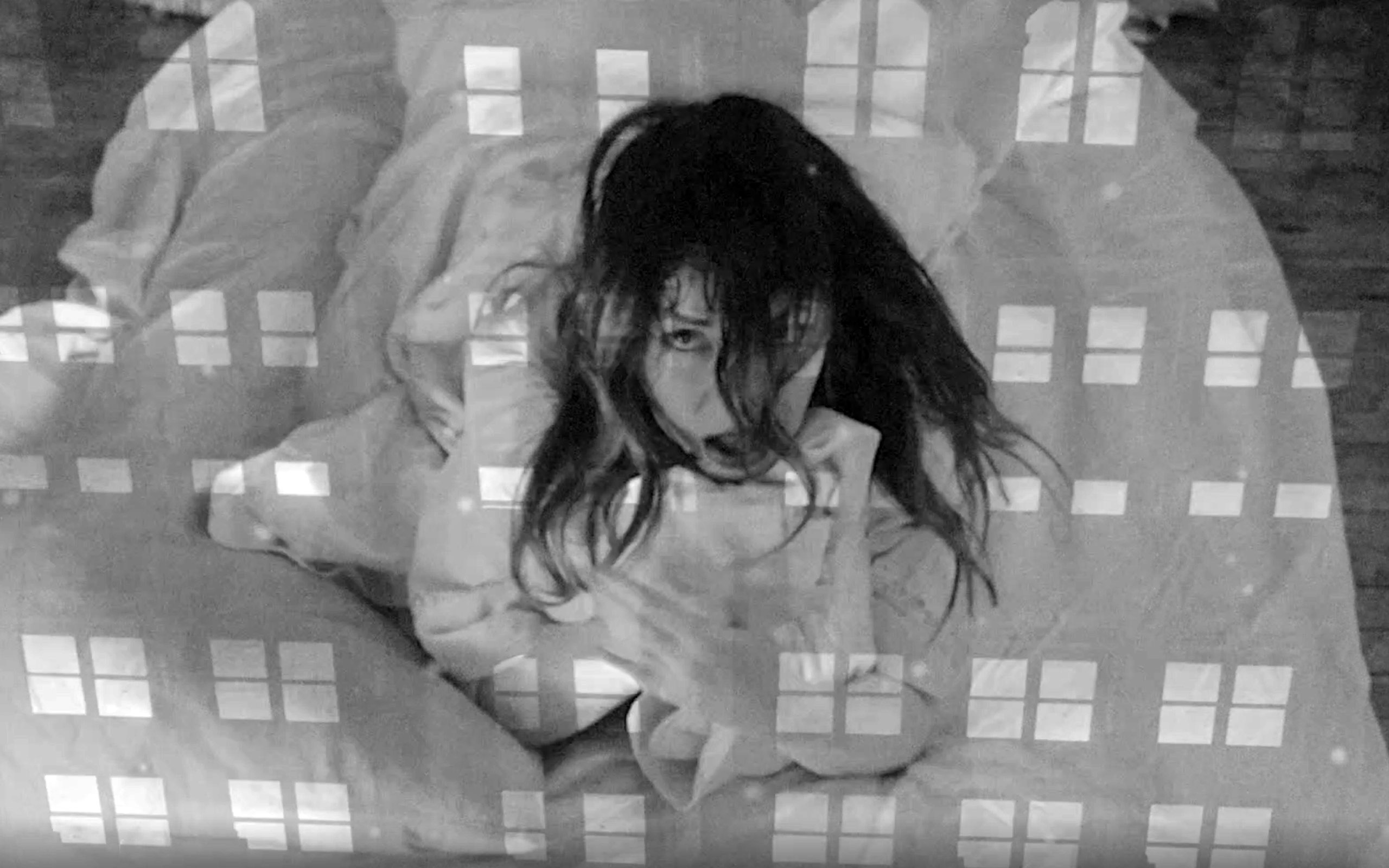 The 'Dispossessed' video does not specifically refer to a reality that exists outside of the video. Delivering a non-rational opening in the viewer's consciousness by animating the ineffable seemed closer to the original spirit of the song. In 'Dispossessed', vertigo reigns supreme. As buildings rise and fall, the singer/protagonist/acrobat descends into a dissolute nightmare described by disembodied lips, a thief with a hammer and one lunar eye.
Circus aerialist Betty Rich, Queen of the Air, performs a repetitive stunt on the trapeze extracted from
Here Comes The Circus (1942)
. This action defines the rhythmic and conceptual drive of the
'Dispossessed'
video which swings between domestic eros and pathos.
Thanks to Jennifer Charles and Oren Bloedow for giving me the trust, freedom, and space to be able to generate this highly personal take on
'Dispossessed'.
The video's title sequence are adapted from the film Les Primevères (1910), Director: unknown, courtesy of the collection of the EYE Film Museum, Amsterdam.